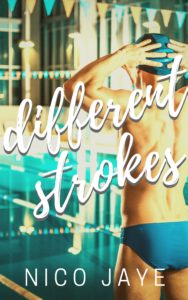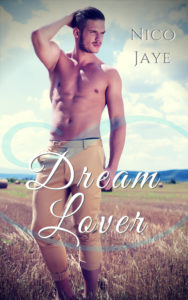 Popping by to announce that Different Strokes and Dream Lover are now available! Yay! :) Thanks to everyone for your patience as I polished up these stories and dressed them up in spiffy new covers. Some minor edits have been made to them, but the storyline in each remains the same.
Dream Lover (originally part of the Cuddling anthology from Dreamspinner Press) is available as a standalone for the first time, so that is pretty exciting. :) If you're looking for a quickie read, this could be the dreamy and smuffy palate cleanser for betwixt those angsty reads.
Different Strokes (first published by Less Than Three Press) is another Olympian–I am so fond of those guys!–and features a temporary massage therapist whom our Olympic swimming champ just can't resist. Since I seem to have a penchant for these Olympians in pools, I have dubbed Different Strokes and Into the Deep my Wet Olympian series. heh heh. :D It definitely is inspiring me to write something for the Tokyo Olympics!
More info is available on Dream Lover and Different Strokes, and the blurbs are also listed below. ;)
Thank you so much for checking out the stories! My day job has kept me incredibly busy, so I super appreciate your patience as I go…almost two years between posts. Eeps! :) Happy reading, everyone!
Although Brady's job as a top attorney is demanding, Chris has learned to cope with the strains of Brady's schedule over the years. Even when Brady misses his own birthday surprise, Chris is resigned–it's not the first time he's come in second to Brady's job, after all. However, when Brady comes home with a surprise of his own, a weekend getaway just may introduce something new to their relationship that Chris never even dreamed was in the cards.
When his regular masseuse is called away on a family emergency, Tomas does not expect Darren, her temporary replacement, to be such an attractive distraction. Tomas has always been a serious, no-nonsense type of swimmer; after all, elite competition leaves no room for unprofessional conduct. However, he finds it extremely difficult to stay on the right side of the professional line with Darren tending to his needs.