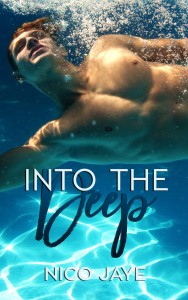 NOW AVAILABLE EXCLUSIVELY ON KINDLE AND KINDLE UNLIMITED!
Find it here: Amazon
Note: This title was previously available as part of the Going for Gold anthology published by MLR Press.
Wet Olympians: Who's ready to make a splash?
Sparks fly at the 2012 Olympic Games when platform diver John Sloane meets Blake Gallagher, a local bartender.  After a chance encounter at Blake's London pub, fate brings them together once again as John prepares for his debut on the Olympic stage.  Will these unlikely lovers realize they've found a winner in each other or will the pressures of competition keep them apart?
Warning: Contains wet Speedos, gratuitous toplessness, a cheeky redheaded Brit who might be a tad unsure of himself, and an American sports god who wants him just the way he is.
Into the Deep is a contemporary short novella (13,500 words). Part of the Wet Olympians series.
Add it to your Goodreads shelf here.