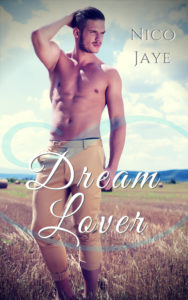 Find it here: Amazon | Barnes & Noble | Kobo
Note: This title was previously available as part of the Cuddling anthology published by Dreamspinner Press.
Although Brady's job as a top attorney is demanding, Chris has learned to cope with the strains of Brady's schedule over the years.  Even when Brady misses his own birthday surprise, Chris is resigned–it's not the first time he's come in second to Brady's job, after all.  However, when Brady comes home with a surprise of his own, a weekend getaway just may introduce something new to their relationship that Chris never even dreamed was in the cards.
Dream Lover is a contemporary short story (7,000 words).
Add it to your Goodreads shelf here.