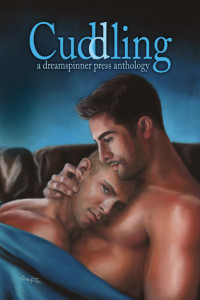 Find it here: Dreamspinner Press | Amazon | Barnes & Noble | Kobo
About Cuddling:
What happens after "happily ever after"? No matter how long they've been together, the couples in this anthology find that keeping a relationship alive takes work. Whether it's job conflicts or family issues, the seven-year-itch or just plain stuck-in-a-rut routine, these men face the challenges of keeping the spark alive with humor, creativity, and romance.
About "Dream Lover":
Although Brady's job as a top attorney is demanding, Chris has learned to cope with the strains of Brady's schedule over the years.  Even when Brady misses his own birthday surprise, Chris is resigned–it's not the first time he's come in second to Brady's job, after all.  However, when Brady comes home with a surprise of his own, a weekend getaway just may introduce something new to their relationship that Chris never even dreamed was in the cards.
"Dream Lover" is a short story within the Cuddling anthology.
You can add it to your Goodreads shelf here.
 ***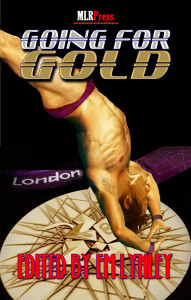 UPDATE: The story included in this anthology, Into the Deep, is now available as an individual ebook. Check out the gorgeous new cover and find buy links here.